Our Story
Breakingpoint founded in 2008, as a Salesforce and SAP excellent partner, it has always been a pioneer in the sector of corporate information management. In 2016, Breakingpoint has evolved from a service provider to a market trailblazer, providing full guidance and services in relation to an organization's strategy developments, information management, and specific solutions to its existing information system issues.It learns the true demands and needs of each of its clients, aiming to reduce its costs expenses and, improve the client organization's work efficiency, improve its customer satisfaction level, and eventually help it develop new sources of competitive advantages.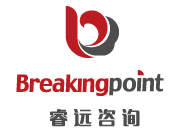 Throughout the past 10 years, Breakingpoint has provided satisfactory services for Fortunate 500 companies, major private corporates and successful newcomer companies within China, and as a result, it has been recognized as a prestigious service provided in the sector. In 2017, Breakingpoint has reached a new "breaking point" by developing innovative and digital solutions to various organizations in the retailing, automobile and residential sector, and has developed positive and sustainable business relations with all of its client companies. In the short future, Breakingpoint is committed to continuing providing services to the highest standard to meet the specific needs and requirements of its partners.

Core values
To be an ethical organization that is devoted to providing the most appropriate solutions to specific issues facing the client's company.
To be a platform company that values the career growth of employees and interests of its partners and clients.

Organizational culture
Broadminded, Brave, Innovative, Reliable, Collaborative
Our Character
---
Breakingpoint is not your typical IT services company. We're more partner than provider. On purpose. For us, earning your trust is just as important as earning your business. So we'll never hustle you. Instead, we'll hustle for you.
We don't buy hype. We believe actions speak louder than words. And results trump promises. Always. We understand ones and zeros while being mindful of X's and O's. We heart tech and hate "it can't be done." We're not pushy. Still, we will push back when we think it's best for you.
We know simple is never easy, yet strive for it relentlessly. We will never stop for it. We are Breakingpoint, your best working partner.
Our Leadership

李子璇 Tulipe Lee
---
Founder & CEO

Specialization Design and implement of innovative information management systems

Values & Norms To help our company and its partners to achieve a mutually beneficial partnership based on our experiences and knowledge.
Lee is an experienced expert in the IT field, and an honor guest of the Development Scheme for Chinese entrepreneurs. She has a work experience of 15 years in the field of CRM and corporate information management, and has been recognized as one of the top global partners of Salesforce. She is also one of the earliest advocates of cloud computing in China, and has years of work experiences in providing specific digital solutions to the information management of traditional corporates in China. She used to be a valuable member of the Headquarters of PLA General Staff, and has worked for prestigious IT companies in China. In 2008, She founded Breakingpoint, aiming to design, develop and implement highly efficient digital solutions for companies'IT management systems. She has gained an EMBA degree in 2016 in China Europe International Business School (CEIBS).

邴喆 Anson Bing
---
Partner

Specialization Consultant on innovative management of corporate operations

Values & Norms It is important to extend our innate knowledge, and incorporate both theoretical knowledge and work experiences in the real world to provide the most suitable and appropriate solutions for specific challenges and problems.
Bing Graduated from China Europe International Business School(CEIBS) EMBA and has 21 years of work experience in the field of information management and management consulting. He used to be a valuable member of government economic management departments, IT companies, consulting organizations, and has a unique view and in-depth understanding of providing digital solutions for traditional organizations, especially in the sectors of household appliances, consumer goods retailing, automobile, with a wealth of practical experience in establishing enterprise operation management, innovation management and amoeba business system.
Previous awards:
• Top CIO in 2014 based on evaluations of the National Ministry of Industry and Information of China
• Top CIO in 2012 based on evaluations of the IT Value Alliance of China
• Top CIO in China in 2012 based on evaluations of the summit forum on the development of industrialization and information integration in China
• Excellent CIO in 2013 and 2014 by evaluations of the ZheJiang Enterprise Information Association
陈卓能 Neo Chen
---
Partner

Specialization Strategy planning and business transformation

Values & Norms Confidence in others' honesty is no light testimony of one's own integrity
After graduation from National University of Singapore, Neo started his career as a management consultant and he has dedicated all his 15 years' career so far in it. He worked for global management consulting firms such as IBM GBS, Accenture and Ernst & Young. His expertise lies in the fields of strategy planning and business transformation, he has very deep understanding and insight in enterprise level digital transformation and operation management. He provided services for many clients across China and Europe, especially for high-tech, telecom and auto companies.
Our Clients